News
Rhythm of the Seasons
iTunes
Amazon
Bandcamp (HD Formats)
Apple Music
Spotify
Pandora
Beatport
Patreon
Rhythm of the Seasons continues Ryan Farish's era of silky tunes that hold a special place in the hearts of listeners everywhere. - Courtney Gallant, edmidentity.com

An opportune time for this release, the record is a reminder to return to the consistent beat of your heart. Moreover, the new body of work hones in on his signature sound of uplifting melodic, trance, and deep house, while veering towards new analog techniques in the mix and mastering process. -Hasan Singh, oneedm.com

Magnetic Magazine - AMBIENT MEDITATIONS S2 VOL 53 - RYAN FARISH This week dive in for a dose of classic chillout vibes with a modern twist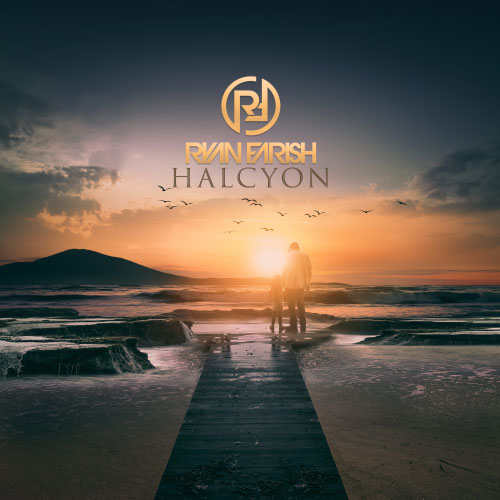 Halcyon
iTunes
Amazon
Bandcamp (HD Formats)
Apple Music
Spotify
Pandora
Patreon
Halcyon debuts #1 on iTunes Electronic Album Charts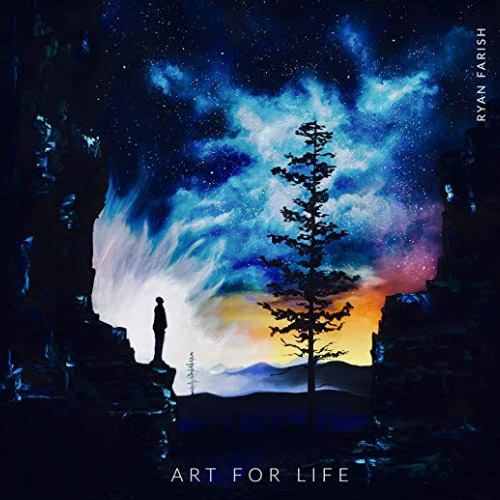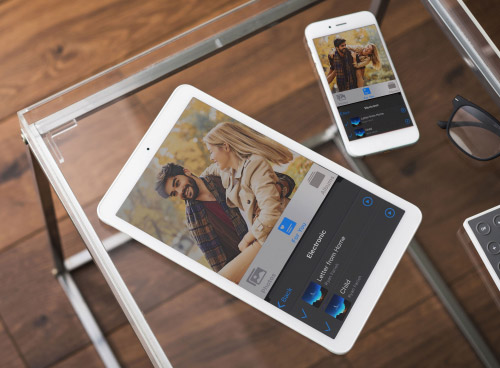 Ryan's music now part of Apple's new IOS 13, in over a billion devices. I am so thrilled to share, that with the new Apple iOS 13 software available now for all iOS devices, you can now create your very own memories in the Photos App with my songs "Child" and "Letter from Home"! I am so honored to be included in over a billion Apple devices now, as part of the new iOS 13 release!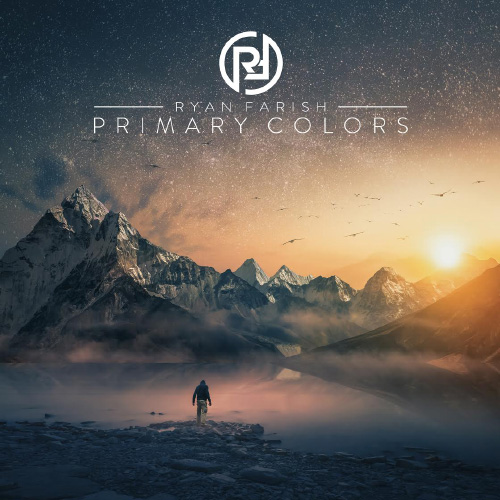 Primary Colors
Dream for a dozen years and you couldn't come up with a career route the likes of which Ryan Farish has taken. First coming to prominence when his compositions found their way onto the then nascent mp3.com, through it they took on lives of their own. Downloaded upwards of 2 million times, with snowball-like-effect, his first track-drop garnered vast exposure. It's a career beginning he describes as "almost pure chance".
As an artist though, it's a type of 'overground-underground' success that's hidden him somewhat in plain sight. Hugely successful - albeit on an independent platform, ground-up his fanbase has built itself through online word-of-mouth. Despite racking up a run of Billboard top 10s, becoming a co-writer of a GRAMMY Award-Nominated Recording and notching up a cumulative platform stream count of 270 million, to the mainstream he remains something of an indefinite article.

That may however be about change. For the first time in his now 16-album history, the Virginia-born/LA-based producer has placed one of his long-players in the hands of a world-renowned label. To that, Black Hole Recordings are delighted to put centrestage Ryan Farish's astonishing 'Primary Colors'.
If its advance guard singles ('Stories In Motion' and 'Stars Collide') have reached your ears, well you should at least have some idea of what 'Primary's 13 'Colors' entail. Ryan is a man admittedly influenced less by others music and more by their approach. He cites the methodology adopted by artists such as Bonobo, collectives like Tycho and even the grandmaster of liberated electronic music-making Ulrich Schnauss - as his inspiration. Very much the aftereffect of Ryan's formative years, this album is unfettered by sub-genre confines. When describing its audio, Ryan is loath to stretch any further than simply "electronic music".

Farish sees the tracks contained on 'Primary Colors' as falling into just three broad sectors. "On songs like 'We Are the Colors', Time Lapse', 'Golden Sky' and 'Release" he expands "there's a heavy use of analogue synths". That gives those tracks a shared tone and feel, which are distinct to 'Primary Colors'. There are also the collaborations with Christian Burns ('Safe In This Place' and 'Find You'), whose incredible voice and talent really created a new dimension for it. That adds a whole lot of vibe to the album. The last areas 'Primary Colors' extends into are the chilled/breakbeat, tropical house ('Endless Summer' a perfect example) and downtempo."

Shorn of the trappings of brackets and divisions, your most foremost takeaway from this album is that its music produced intuitively straight from the soul. Heartfelt, sometimes esoteric, but always valuing the musical path less traveled, it is electronic expressionism in its purest form. Says Ryan: "I worked on this for nearly 2 years, and for me what's most exciting about this release is that I feel it's something that isn't following any trends. Its a body of work focused purely on the music that moves me personally, from a technical, artistic & emotional place".
iTunes
Amazon
Amazon Physical CD
Beatport
Spotify
Patreon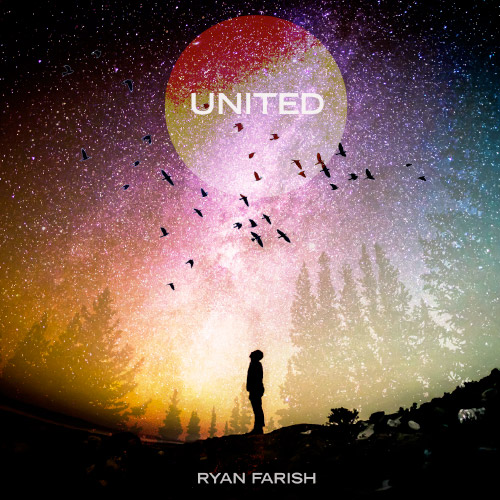 United
Ryan Farish's new album United picks up where Farish left off with his #5 Billboard Charting album, Spectrum (2015/Rytone). Exploring the softer side of electronic music, United features 14 songs that carry a consistent theme of soaring, ambient guitars, warm analog tones and Ryan Farish's signature lush piano leads... melodies that at once will uplift the listener, but also bring about a sense of calm and hope, which is a familiar theme found in much of the artist's music. Pre-orders for United begin March 3, and the new album will be released March 10, 2017 on Farish's Rytone Entertainment Label. For more information, visit ryanfarish.com
"The songs from United are songs that I feel very connected to. This past June my daughter was born. During the months leading up to her birth, and immediately following her arrival, everything for me became more focused. It was like seeing the world in an entirely new way, for the first time and my heart grew in ways unimaginable to me. These intense feelings naturally came through in the music I was creating during this time. United is a special album for me, and I hope that the joy, and this sense of connecting with the present that I experienced over this period of my life while creating this album, will translate to everyone who hears this music in some small way. And, if you listen closely, you'll hear lots of little sounds that my baby daughter contributed to this music, which is very special for me to share with you." - Ryan Farish
iTunes
Amazon
Amazon Physical CD
Bandcamp (HD Formats)
Spotify
Patreon
"Stories in Motion" has been receiving incredible support from some of our favorite electronic producers and Dj's. Listen back to some of these amazing mixes/shows featuring "Stories in Motion" now here:
• Group Therapy with Above & Beyond and Andy Moor 207
• Lange - Create 048
• Kyau & Albert - Euphonic Sessions November
• Roger Shah - Music For Balearic People 440

Stories in Motion (Remixes)
01 Stories in Motion (Sunny Lax Remix)
02 Stories in Motion (Sied van Riel Away to the Past Remix)

In November - in a rare break with his Rytone release tradition - Black Hole Recordings have secured the rights to Ryan Farish's as-ever eclectic new single, 'Stories In Motion'.

In its Original Mix form, 'Stories' is another textbook example of what makes Ryan's releases the unclassified, breed-apart productions they are. Imagine U2-esque guitars, prefacing halcyon synths and quixotic vocals (as lyrically infectious as they are verbal), all wrapped in an extravagant, radio delighting production.

On Sunny Lax's remix, the Anjunabeats' centurion moves 'Stories' emphasis closer to the trance end, booming up its bass and rearticulating the track's mainline in a more euphoric fashion.

Tying the mix package off, for his interpretation Sied van Riel goes all-in-trance. It's not for the faint of floor-heart though. Metal-on-metal percussion, deeply resonating LFO, tech-grit and Hitchcock-tense sub-riffs conspire to turn Ryan's 'Stories' into a tripped-out, late night ride to the club side.

iTunes
Amazon
Beatport
Spotify
Patreon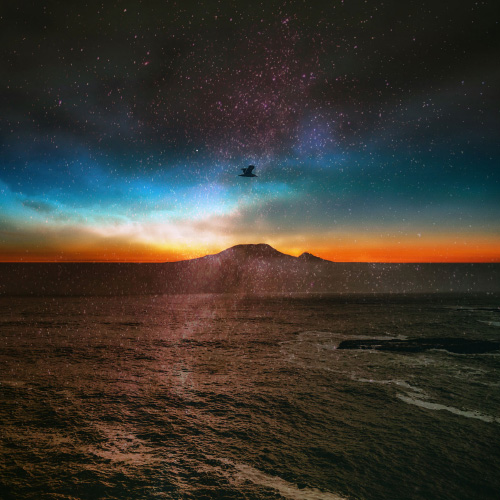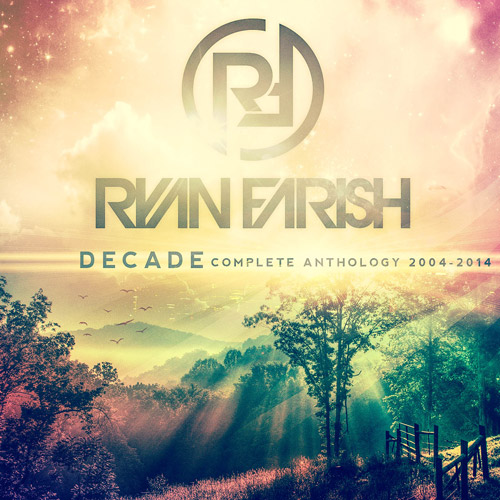 DECADE (Complete Anthology 2004-2014)
Bandcamp (HD Formats)
176 songs, spanning a decade and over 9 (Nine) hours of Ryan Farish's signature sound. Download will be compatible on all computers and devices as mp3, mp3-v0, mp3-320, and for the serious collector and audiophiles high quality FLAC, AAC, Ogg Vorbis, and ALAC files.
This massive collection embodying a decade of Ryan Farish's musical works, was created after requests were made for an easy option to be made available to acquire the bulk of Ryan Farish's most important body of work, and for the purchase support to go directly to the artist. Purchasing this collection is the ultimate way to show and give support to Ryan Farish and his music.
This collection is for both the serious collector, or simply provides an easy way to send Ryan Farish's music as a gift, and for those looking to easily discover and collect all of what is considered the definitive collection of Ryan Farish music.
Destiny
iTunes
Amazon
Amazon Physical CD
Beatport
Bandcamp (HQ Formats)
Patreon
Top 100 iTunes Dance Album Charts for US and CA
Top 20 Sirius XM BPM Trance Charts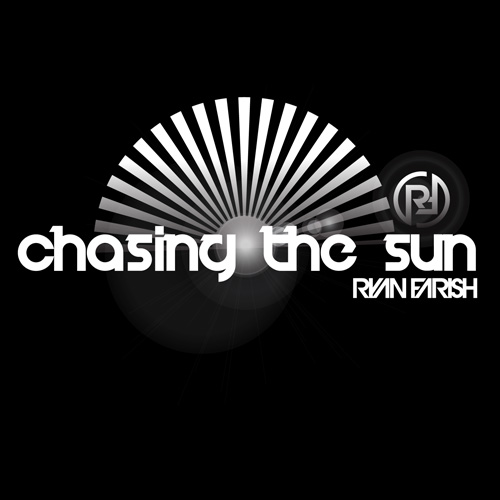 Chasing The Sun
From Los Angeles Ryan Farish Presents, Chasing the Sun. Each episode features the best in electronic music from around the world hand picked and DJ mixed by Ryan Farish. Exclusive pre releases from Ryan Farish as well as remixes and more!

iTunes Podcast